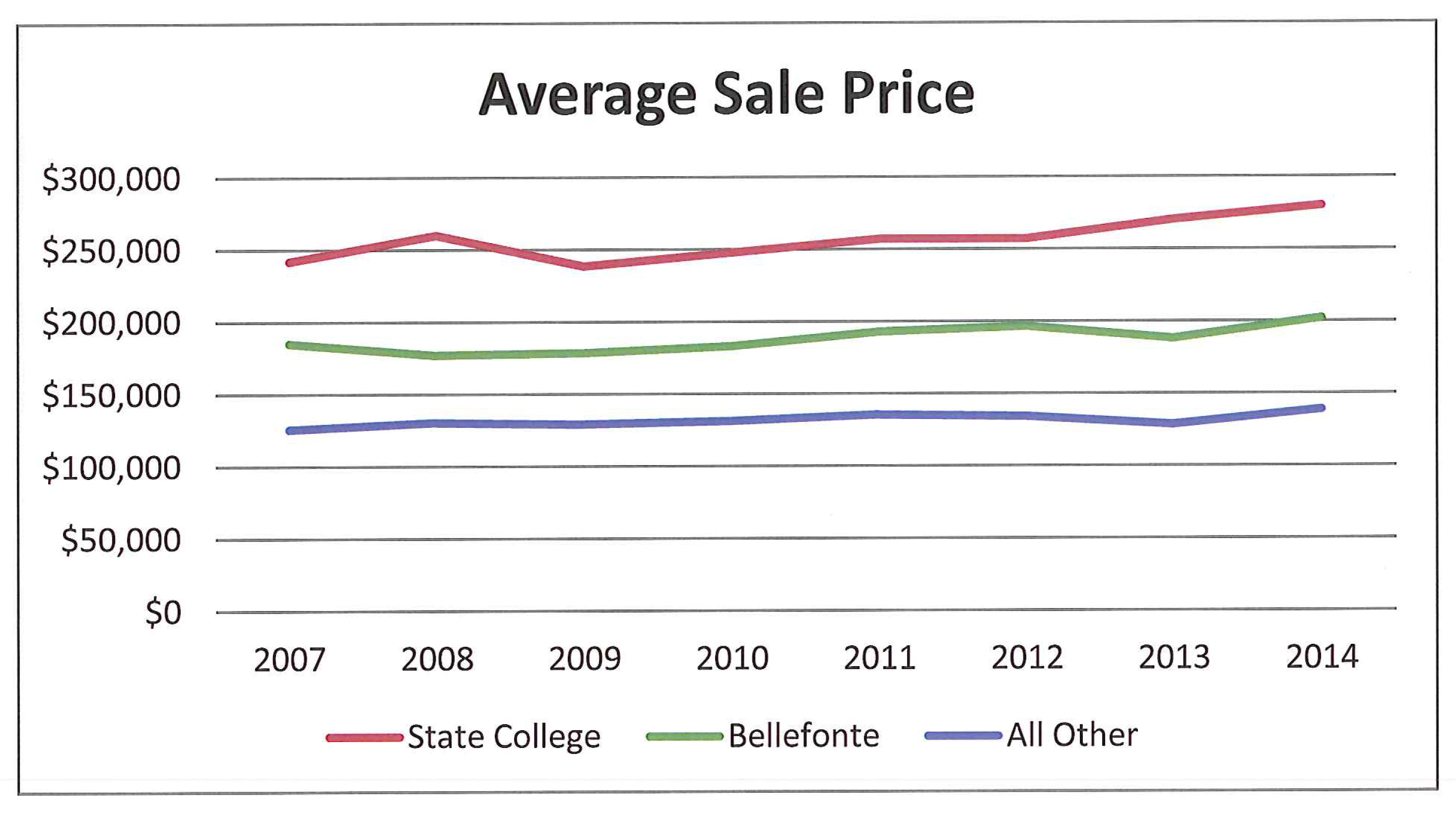 About this time of year we long for spring, when the flowers and the real estate market begin to bloom. In Central Pennsylvania and some others areas of the nation, we should see a "rosier" picture than we have in the past few years.
If the last quarter of 2014 is any indication of things to come, things are looking up for the real estate market right here in the middle of the State. In the last quarter of 2014, in Central Pennsylvania, the median price for residential property was $209,000, a 13% increase over the last quarter of 2013 at $185,000. The State College School District (SCASD) saw an even stronger median price jump. In 2013, the SCASD housing median price was $204,846. The 4th quarter of 2014, the median price jumped to $237,059, a 15% increase.
Another positive indicator of the recovering health of an area's real estate market is the "List to Sale" ratio. As a market gets stronger the difference between the original list price and the actual sale price gets smaller. This is a reflection of a stronger demand on the supply of properties on the market. In the State College area in 2013 that number was 7.07% while in 2014, that same ratio had decreased to 5.68%.
New construction, although not accelerating at a fast pace, is beginning to show signs of life, too. Since new homes always mean additional sales in retail for appliances, carpeting, furniture, etc.; new residential construction is at the heart of any economic recovery. Contractor confidence is at 55. A number over 50 signals that builders are willing to begin to take the risk of building on speculation - something we have seen little of in the past few years.
So, with consumer confidence growing, interest rates near record lows, contractor confidence gaining momentum and the job market improving, we should see a fairly good real estate market in Central Pennsylvania in 2015.
Information taken from Centre County Area Realtors Mult-List Service